---
TransAction
Oct 28, 2019
2021 UPDATE: This project had been put on hold indefinitely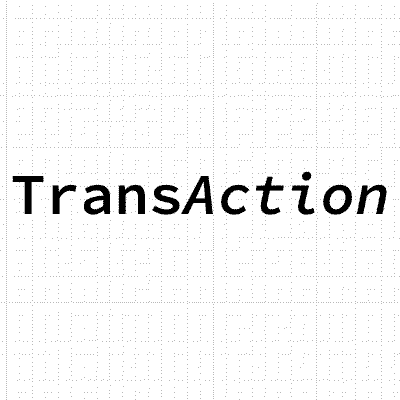 Back in 2017 during grad school I had this idea to start a zine titled TransAction, the idea then was that it would be a resource zine for and about trans folks making work about their experience in artistic and scholarly ways. I shelved the project (like so many ideas I have) for a few reasons, not the least of which being time. Recently however, I have been thinking about it again more and more. Having just moved to a new city and being dislocated once again from a support structure and intellectual community (although I am happy to report that I have already met some amazing folks here!) I am having a renewed desire to create a community that isn't geolocated.
When I first thought of the idea, the zine was a really appealing format for it's cheapness and ease of accessibility. In coming back to the idea though, I am finding myself more drawn to the idea of an artist book. The difference for me being in the quality and pace of the production. Rather than have something that is as cheap as possible, what compels me instead is creating an object that can be as treasured and considered as the ideas it contains. So while I still hope to produce the project at a price point of under $20 per book, I also would love for the book to be cherished as an object.
In changing the format I have also reassessed and expanded on the goals and mission of the project:
The goal of this project is to design and publish an editioned artist book series containing the work of contemporary trans artists, scholars, and activists. This project is a response to finding it difficult to connect with other trans artists and scholars when we are so spread out around the country and the world. It is also a response to the many art venues and academic journals having a "trans" issue or "trans" show wherein trans people are featured but not always centered in the decision making process.
The mission of TransAction is to provide a platform and space for challenging and critical dialogue by trans people about the trans experience and to produce a publication that allows the work to be shared.
Unlike a traditional academic journal or art gallery, the works selected for inclusion in TransAction need not be created from an academic perspective or with the traditional gallery space in mind. TransAction will welcome submissions of visual art, poetry, critical theory, creative fiction and nonfiction, and other experimental visual and textual forms. The process for submitting work will be free and the books themselves will be produced in a manner that balances craft and design with cost in an effort to provide our readership with a beautiful and compelling object that doesn't break the bank.
I am posting this here as a blog as both a reminder and a challenge to myself to see this project through. If you are reading this and would like to be involved in any way (printing, writing, editing, or etc.), please drop me a line, I would love to hear from you!
---
For more information or to share your thoughts about this piece, please feel free to contact me at:
[email protected]